If we look back on the past ten years, we've made radical leaps in terms of the number of women graduating with STEM degrees. Yet, there are still major frontiers to face when it comes to how women are represented in STEM education and careers: minority women are still vastly underrepresented – particularly Black and Hispanic women, a gender pay gap still persists, and boards are still mostly male. If we don't hit down on the accelerator, in some STEM fields, experts warn that it could take 100 years to reach gender parity. 
While we have the power to work on this with outreach programs, diversity training, and frankly, better, more inclusive decision making, we can celebrate the women that are leading the way in STEM already. Women who show us what innovation, determination, and imagination really look like. We can read their books, follow them online and watch their talks when we want to feel inspired. 
With that in mind, this International Women's Day, here's our list of 12 radical women working in STEM, some of whom have been selected by the leading women at XPRIZE. From AI to climate, and space exploration to food sustainability, these women are working across the areas that XPRIZE is most passionate about, and that are most important for the future of our planet. 
Jamie Margolin – Climate – USA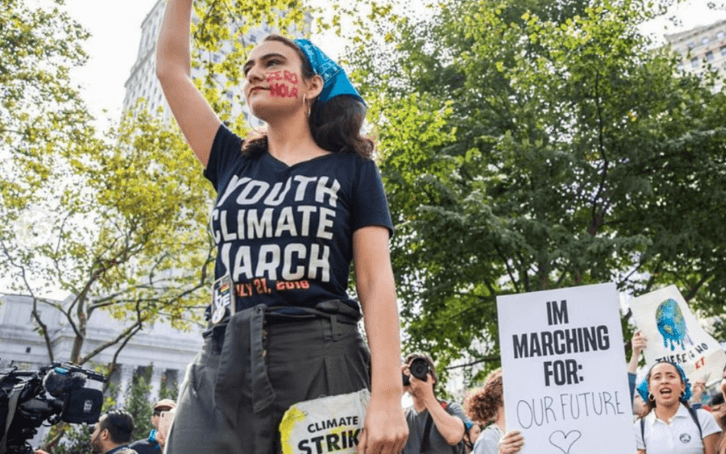 In recent years, we've seen the eruption of a global movement to fight climate change among younger generations. Influenced by Swedish climate activist and teenager Greta Thunberg, millions of kids have struck off school in protest of the destruction being caused to our planet. Jamie Margolin is another important young climate justice activist to follow. At 19 years old, she is already co-director of the organization Zero Hour, an intersectional movement of youth activists fighting for a livable planet. She has appeared on CNN, and as an LGBTQ+ person, works regularly with GLAAD to improve LGBTQ+ visibility. Plus, she's written a book: Youth To Power: Your Voice and How To Use It, with a foreword by Thunberg. "Youth To Power is an essential how-to for anyone of any age who feels called to act to protect our planet for future generations," according to Al Gore. 
Hindou Oumarou Ibrahim – Environmental activist and geographer – Chad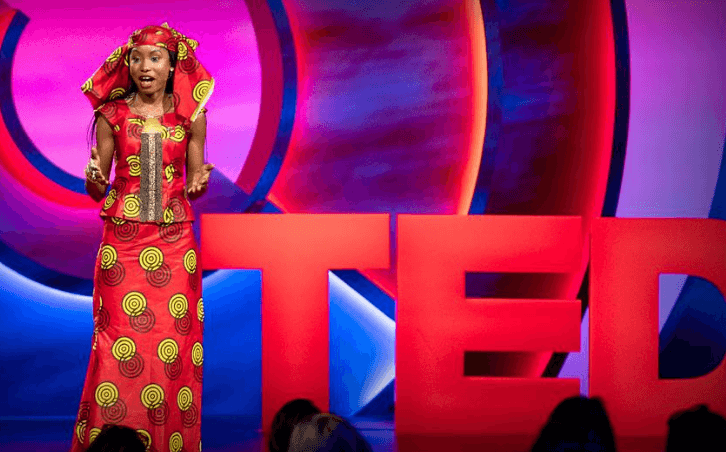 An environmental activist and a member of Chad's pastoralist Mbororo community, Hindou Oumarou Ibrahim started advocating for Indigenous rights and environmental protection at the age of 16, when she founded the Association for Indigenous Women and Peoples of Chad (AFPAT). A community-based project, AFPAT focuses on introducing new income revenue activities for women, sustainable ecosystems management, and the reduction of nature-based resource conflicts. Since then, Hindou's continuing vision has been to grow support for both traditional knowledge and science as ways to improve resilience to climate change, especially for rural communities. We're proud to have Hindou on the XPRIZE Rainforest Advisory Board, helping to shape our Prize for accelerating technologies that can catalog our rainforests on an unprecedented scale. A great way to jump into Hindou's incredible work is to watch her TED Talk: Indigenous Knowledge Meets Science to Take on Climate Change. 
Fei Fei Li – AI leader – USA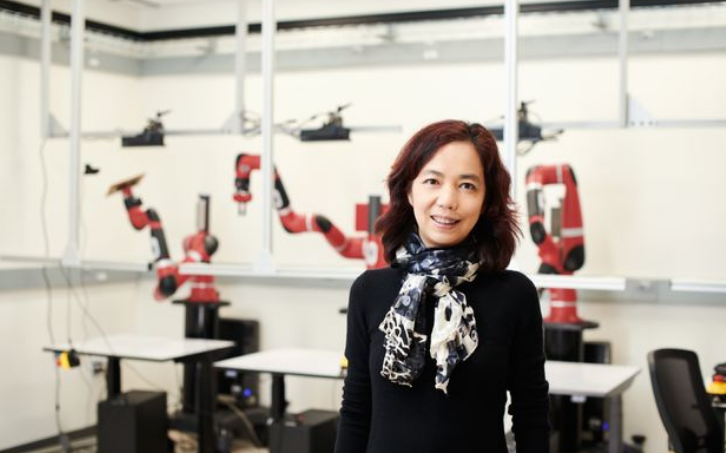 Currently the Sequoia Capital Professor of Computer Science at Stanford University, Fei-Fei Li is a Chinese-born American computer scientist, writer, and non-profit executive. Fei-Fei was part of the team who built ImageNet, a database helping computers recognize images and has served as a chief AI scientist at Google Cloud. "Artificial intelligence has a problem: The biases of its creators are getting hard-coded into its future," wrote Wired in a 2018 profile, "but Fei-Fei Li has a plan to fix that – by rebooting the field she helped invent." She told the publication: "There's nothing artificial about AI. It's inspired by people, it's created by people, and – most importantly – it impacts people. It is a powerful tool we are only just beginning to understand, and that is a profound responsibility."
Ellen Ochoa – Engineer and astronaut – USA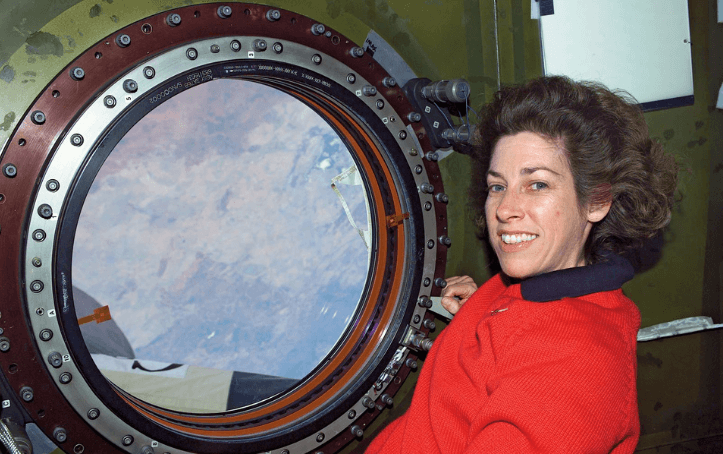 Ellen Ochoa is an American engineer, astronaut, and the first Hispanic director of the Johnson Space Center. She is also the first Hispanic woman to go to space. "I am inspired by Ellen for so many reasons as I have had the pleasure to work on one of the biggest space projects ran at XPRIZE and am also a Mexican American woman leader," explains Chanda Gonzales Mowrer, Chief Prize Operations Officer at XPRIZE. Since her days in the stratosphere, Ellen has been working as a dedicated advocate and speaker for women in STEM. "Education is what allows you to stand out. It was the key to my selection as an astronaut, and continuing to learn at every step of the way has brought me to new heights," says Ellen. Follow her on Twitter at @astro_ellen. 
Dr. Kizzmekia Corbett – Viral immunologist – USA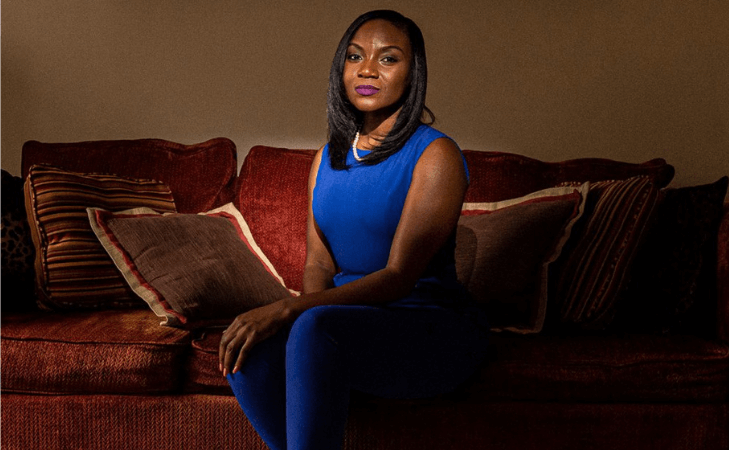 "I'm inspired by Dr. Kizzmekia Corbett, a viral immunologist, entrepreneur, and the National Institute of Health's lead scientist for coronavirus vaccine research," says XPRIZE collaborator and leader of New Profit's Future of Work Initiative, Dr. Angela Jackson. "Most notably, Dr. Corbett and members of her team identified a particular 'spike protein' in coronaviruses that became the basis of COVID-19 vaccines," Jackson continues. "Dr. Corbett personifies the power of diverse innovators who are underrepresented in STEM while still managing to make a significant difference in human health." You can read Antony Fauci's words about Kizzmekia on the TIME 100 Next list. 
Vandana Shiva – Author, activist, and food sustainability expert –  India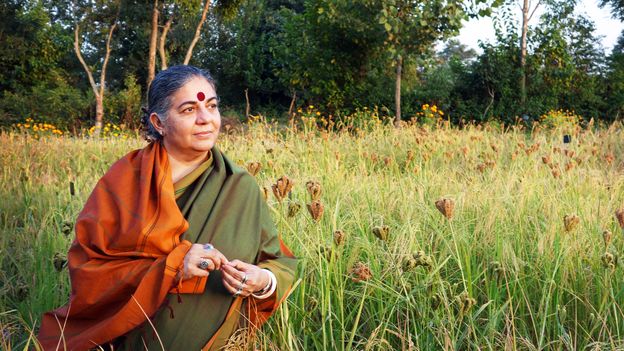 "We are either going to have a future where women lead the way to make peace with the Earth or we are not going to have a human future at all." The author of dozens of books, Vandana Shiva has been working in ecology and advocating for food sustainability for four decades. A socialist, she believes in seed freedom (abolishing patents on seeds) and is an expert in biodiversity and organic farming. Her book Ecofeminism argues that women are displaced as keepers of the ecological life in their communities, linking patriarchy to ecological degradation and spotlighting the importance of women in Indian agriculture. For an introduction to her ideas, pick up a copy of Who Really Feeds The World?
Timnit Gebru – Computer scientist – Ethiopia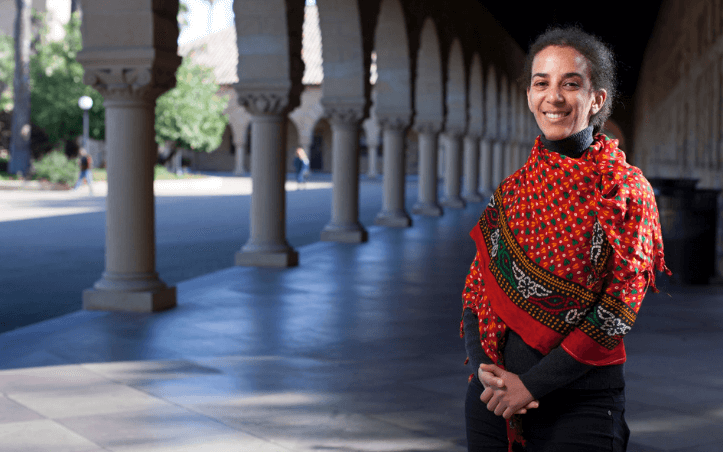 Like Fei-Fei Li, Timnit Gebru is one of the amazing women dedicated to safeguarding the future of AI by getting the programming right... right now. She is an alumna of the Stanford Artificial Intelligence Laboratory and a passionate voice in the field of AI and ethics. She worked on the landmark 2018 study that demonstrated how facial recognition software misidentified dark-skinned women as much as 35% of the time, while almost perfectly recognizing white men– a study that revealed how a lack of diversity among teams programming AI can replicate dangerous forms of bias. Timnit also co-founded Black in AI, "a place for sharing ideas, fostering collaborations and discussing initiatives to increase the presence of Black people in the field of Artificial Intelligence". Black in AI supports Black junior researchers as they apply to graduate programs, navigate graduate school, and enter the postgraduate job market. You can read more about the organization's work on their website and follow Timnit on Twitter. 
Sylvia Earle – Marine Biologist – USA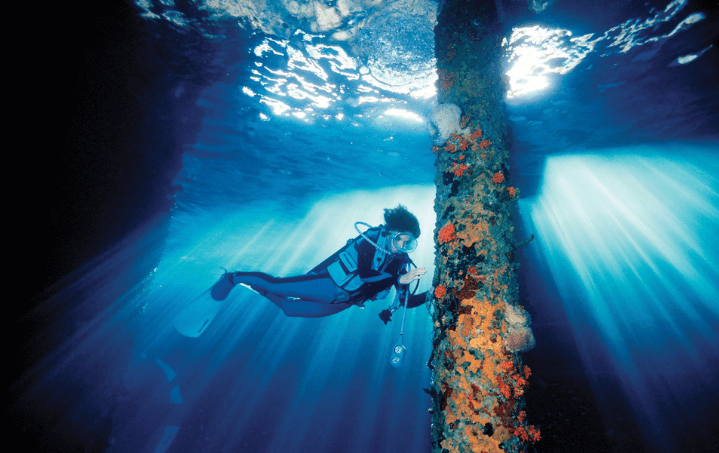 A marine biologist, explorer, author, and lecturer, Sylvia Earle has been named one of TIME Magazine's "Heroes for the Planet" and called a "Living Legend" by the Library of Congress.  We'd have to agree. In her 80s, she is still working as an oceanographer and campaigning for the protection of our oceans, recently working with Google Earth on their Advisory Council for the Ocean. Sylvia's decades of experience offer a unique perspective – she has watched underwater landscapes transform over the past 50 years, and therefore seen first-hand how urgent it is to slow chemicals and plastic pollution. If you want to dive into her work (excuse the pun) then read one of her books – she's written over a dozen – like Blue Hope: Exploring and Caring for Earth's Magnificent Ocean. 
Alyssa Carson – Astronaut in training – USA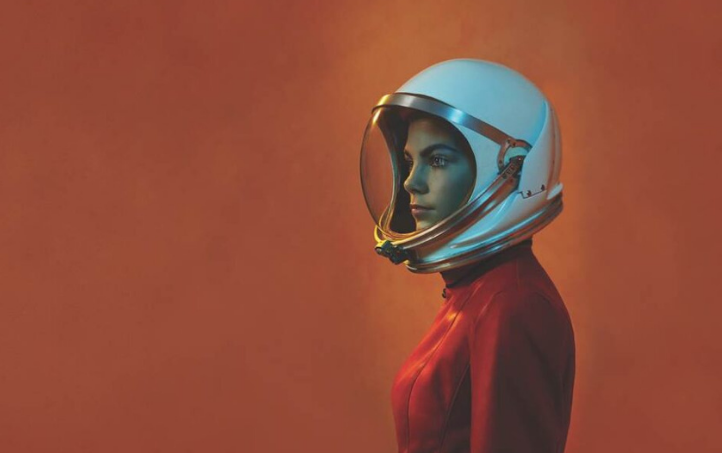 Is Alyssa Carson the first person going to Mars? She – and we! – certainly hope so. At 19, she might be a perfect age. Believe it or not, Alyssa has been in training for some time, the only person to attend all of NASA's space camps and the youngest person to graduate from the Advanced Space Academy. For now though, she's making impressive strides on earth, which you can read more about on her website: nasablueberry.com
Naomi Alderman – Science fiction author and game writer – USA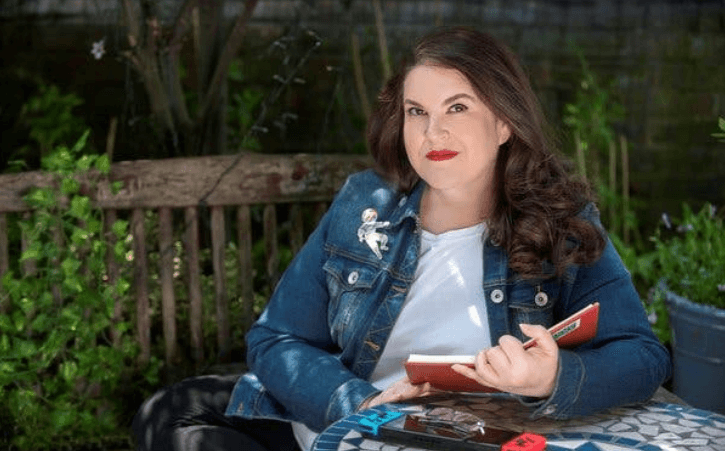 A novelist, former Guardian tech columnist, and video game designer, Naomi Alderman has written five novels. Most famously, this week's Book Club pick The Power, which was one of Barack Obama's reads of the year in 2017. Written from the future, it remembers a time when women acquired a superpower to send electrical currents through their fingers and started a global revolution, dominating men. The Power is dedicated to Margaret Atwood, one of Naomi's mentors. Both writers are on our XPRIZE Sci-Fi Council – a board of storytellers who lend their expertise in helping us to stretch our imaginations and fall in love with the future. 
Dr. Jo Handelsman – Biologist – USA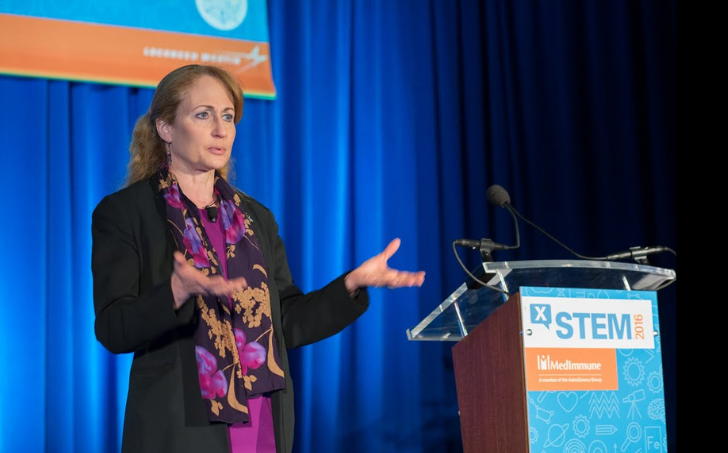 While we're celebrating mentors, Dr. Jo Handelsman is leading the way when it comes to mentoring in science. She has written numerous articles about classroom methods and mentoring and has co-authored six books about teaching, including Entering Mentoring and Scientific Teaching. On top of that, Jo's groundbreaking studies in microbial communication and metagenomics led her to become a science advisor to President Barack Obama. She currently holds the titles of the Director of the Wisconsin Institute for Discovery at the University of Wisconsin-Madison, a Vilas Research Professor, and Howard Hughes Medical Institute Professor.  
XPRIZE's Kate Krueger, technical expert for XPRIZE Feed the Next Billion, says: "While I never had the opportunity to get to know Jo myself, Jo transformed Yale during my time there as a PhD student. Her focus on training the next generation of scientists through scientific teaching methods and mentoring changed the way I view the practice of teaching and science. Her scientific research on the diversity of microorganisms living in communities and microbial interactions is also very inspiring to me!"
Martine Rothblatt – Entrepreneur and innovator  – USA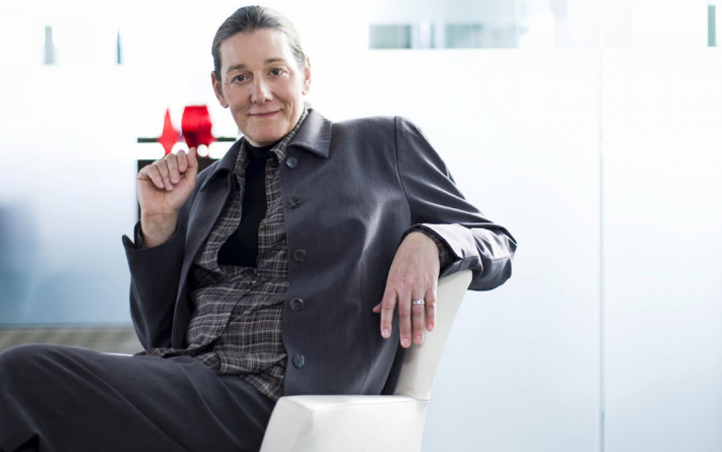 Martine Rothblatt's life has been made up of Moonshots. She founded the space-based communications company Sirius XM, then when her daughter fell sick with a rare lung condition, Martine founded United Therapeutics to license and manufacture a drug that could – and did  – save her daughter's life. Martine is now leading research in lung transplant technology by using CRISPR technology to grow lungs in pigs, working on 3D organ printing, and experimenting with stem cell technology. 
"The reason Martine is my hero is that it's one thing to take a moonshot and do something really big in an area of your expertise and training," says Zenia Tata, Chief Impact Officer at XPRIZE, "but she sees a challenge in areas she has no expertise in, goes and learns everything there is to know about that subject, and then does the boldest thing that even experts in that field won't dare to do." Zenia continues: "Her moonshots were driven by purpose and passion. Her daughter's health is what compelled her to find out about the disease, which led her to grow organs and lungs in pigs. She was a pilot all her life and so now she's building electric helicopters because these organs need to get delivered in a rapid time. This passion and purpose are linked to something higher – her love of her family, love of the planet, and love of innovation." 
 If you want to learn more about Martine's work, watch her interview with XPRIZE's founder Peter Diamandis.