Listen to XPRIZE's Marcius Extavour on two podcasts discuss how the $100M XPRIZE Carbon Removal will lead to meaningful climate change solutions.  
Word is spreading about the $100M XPRIZE Carbon Removal, thanks to the help of other voices in the space that are interested not just about the prize, but about carbon removal and its place in fighting climate change. We're excited to see our own Marcius Extavour on the Nori podcast, Reversing Climate Change. Check out the latest episodes that dropped last week to hear Marcius talk about carbon removal, prizes, and innovation in the carbon removal space generally.
The Elephant Podcast
Episode Description: Elon Musk this year partnered with XPRIZE to create a $100 million prize for the best solutions for removing carbon dioxide from the atmosphere or ocean. This $100 million represents the biggest incentive prize in history, and likely the biggest single investment made into negative emissions to date. The Elephant talks with the XPRIZE's Executive Director Marcius Extavour and Erica Dodds, the CEO of the Foundation for Climate Restoration about the prize and the lay of the land when it comes to developing and executing these processes that would pull CO2 back out of the atmosphere.
Reversing Climate Change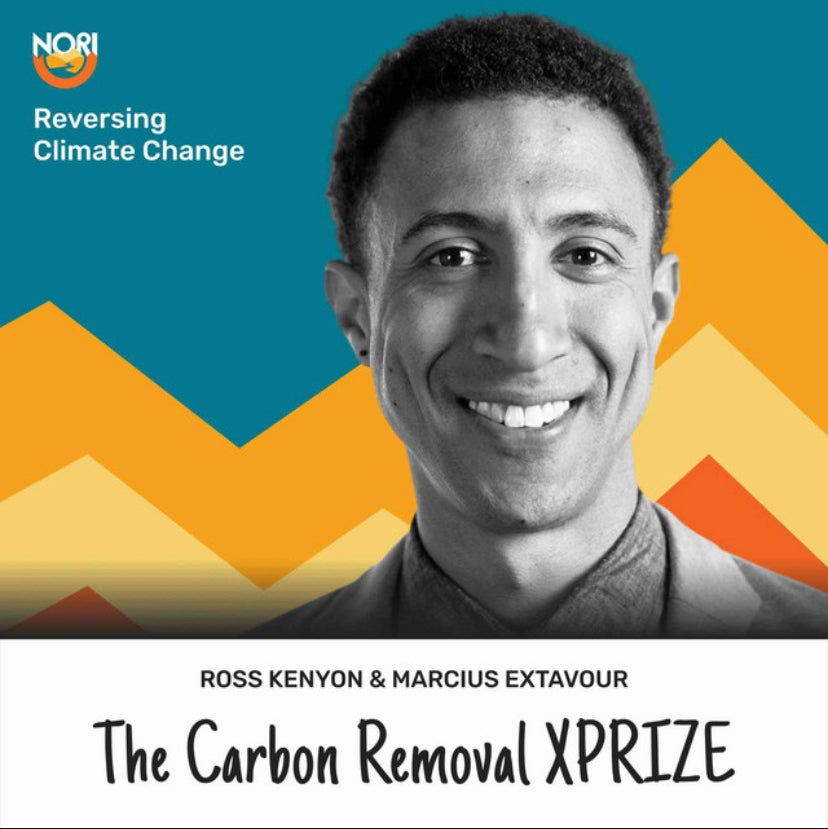 Episode Description: Big-ticket investments in carbon removal innovation are newsworthy, but perhaps nothing captures the public imagination quite like a cash prize. And the $100M purse associated with XPRIZE Carbon Removal happens to be the largest in history. So, how does an award of this magnitude translate to meaningful climate solutions?