Digital learning has never been so important. But how do we continue to modernize, accelerate, and improve the ways in which we identify effective learning tools and processes? This question is critical to ensuring that we offer the best possible education to the 25% of the U.S. population who are enrolled in education. 
The XPRIZE Digital Learning Challenge was created to offer a solution. Sponsored by The Institute of Education Sciences (IES) – the independent and nonpartisan statistics, research, and evaluation arm of the U.S. Department of Education – the primary goal of this challenge is to incentivize a brand new technology for assessing the success of current digital learning methods.
Conducting rapid and reproducible experiments in digital learning contexts, this technology will transform our understanding of successful educational processes, leading to better experiences and outcomes for all learners.
Behind every XPRIZE is a team of expert advisers who help shape the overall format and goals of the challenge. Below, meet the Digital Learning Challenge Advisory Board, world leaders in education and technology. 
Peter Brantley, Director Online Strategy, UC Davis Library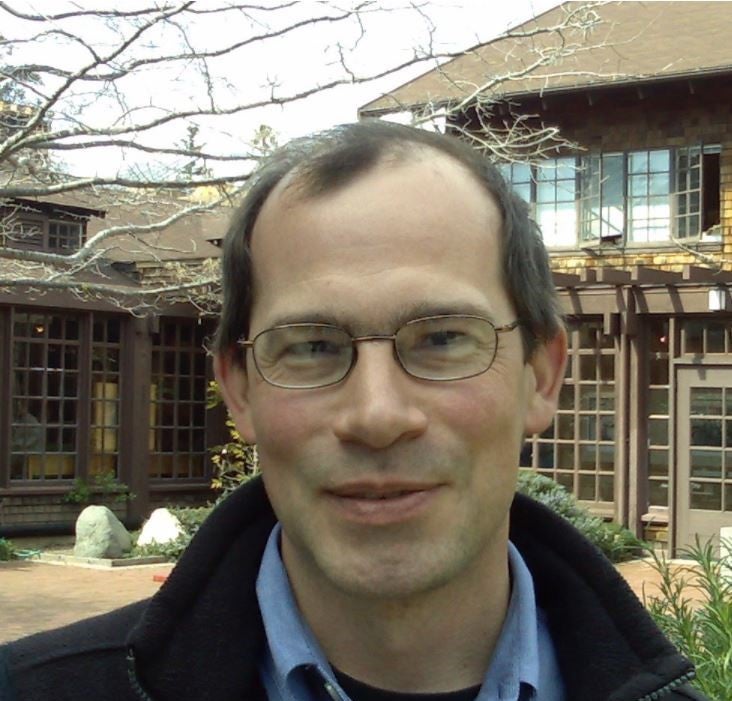 Peter Brantley is the Director of Online Strategy for the University of California Davis Library, where he directs the design of web-based applications that connect UC Davis research with the public. Previously, he was the Director of Digital Development at New York Public Library, and before that, the Director of Scholarly Communication at the open-source not-for-profit, Hypothes.is. Mr. Brantley has worked at the Internet Archive on policy issues and open standards, and has managed technology groups at a variety of academic research libraries. With the Frankfurt Book Fair, he convened a leading-edge publishing conference called "Books in Browsers: The Edge of Storytelling." Peter has served on advisory boards for several publishing groups and OER groups, including the Community of Literary Magazines and Presses; the Collaborative Knowledge Foundation; the University of California Press; the American Geophysical Union; the REBUS Foundation, LibreText, and the American Association of University Presses.
Bill Cromie, Managing Director, Blue Ridge Labs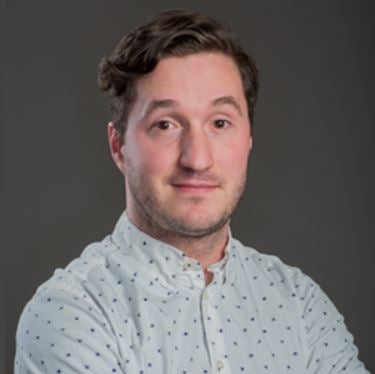 Bill Cromie is one of the cofounders of Blue Ridge Labs at Robin Hood, a non-profit technology incubator in Brooklyn that helps incredible people build products for underserved communities and people. Prior to founding the labs, Bill was a serial tech entrepreneur, CTO and cofounder of Selectable Media, sold to Meredith Media and Copromote.com. At Robin Hood, Bill consults on a number of projects, including an SMS-based communications platforms for benefits access, Criminal Justice reform, and strategies to leverage technology in the non-profit ecosystem.
Bill grew up on the South Side of Chicago, graduated from NYU with degrees in Economics and Philosophy, lives in Brooklyn, and likes to tinker with Arduinos and woodworking in his spare time. Bill spends a good chunk of his summer out at Black Rock City Nevada, where he leads Burningman's GPE mentors team, training hundreds of new volunteers each year.
Leigh Ann DeLyser, Cofounder and Executive Director, CSforAll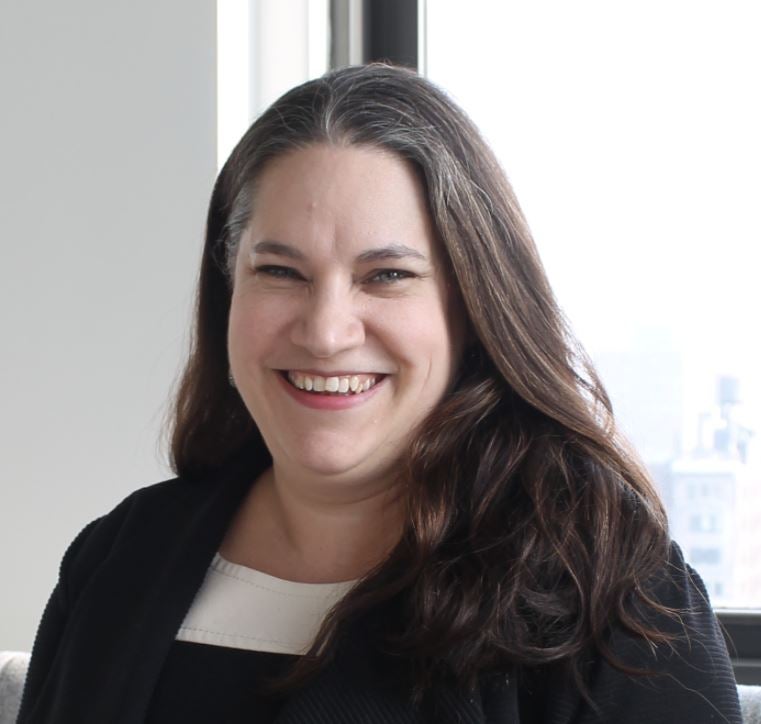 Dr. Leigh Ann DeLyser has spent her career building the K-12 computer science (CS) field. As an Executive Director of CSforALL (csforall.org), she oversees programs and strategic planning and supervises research to build support for high-quality CS education at all levels. A former high school and university CS educator, Leigh Ann understands challenges faced by teachers, administrators, and students developing their competency in the field and accessing high-quality learning opportunities and resources. Her influential "Running on Empty" report guides policies and research that support high-quality program implementation. Previously, Leigh Ann was Director of Research and Education at CSNYC, which built a foundation for CS in New York City public schools. She received a PhD in Computer Science and Cognitive Psychology, with a focus on CS education, from Carnegie Mellon University where she published in the field of intelligent tutoring systems and educational data mining while working as a member of the Pittsburgh Science of Learning Center.
Ash Kaluarachchi, Cofounder, StartEd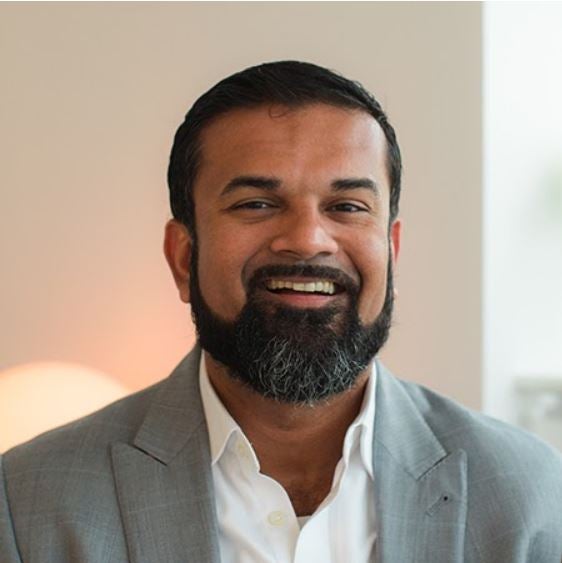 Ash Kaluarachchi advises and enables growth for organizations solving problems in education and workforce learning. As an entrepreneur and advocate for entrepreneurs, he has launched and operated multiple accelerators, including for Techstars, the #1 startup accelerator and mentorship-driven seed-stage investment fund in the world. To date, these accelerators have enabled 2,000+ companies, including global EdTech unicorns, in partnership with organizations such as Google, Amazon, Kaplan, Intel, NYU, USC, and the University of Pennsylvania. He was voted one of the Top 100 Influencers in Education Technology by Edtech Digest.
He continues to provide support for founders solving problems for educators, administrators, and learners in Pre-K, K-12, HigherEd, Workforce, and Adult Learning as CEO at Started Inc (www.started.com), which provides intensive mentorship and access to a network of experienced edtech mentors and investors. He is also the Producer of EDTECH WEEK, a global distance learning and networking event for global education leaders, entrepreneurs, investors, researchers, policymakers, and educators. Ash has an MBA with a focus on entrepreneurship from the McDonough School of Business at Georgetown and a Bachelor of Arts in psychology and economics from Grinnell College.
Vinod Lobo, Founder, and CEO, Learning Upgrade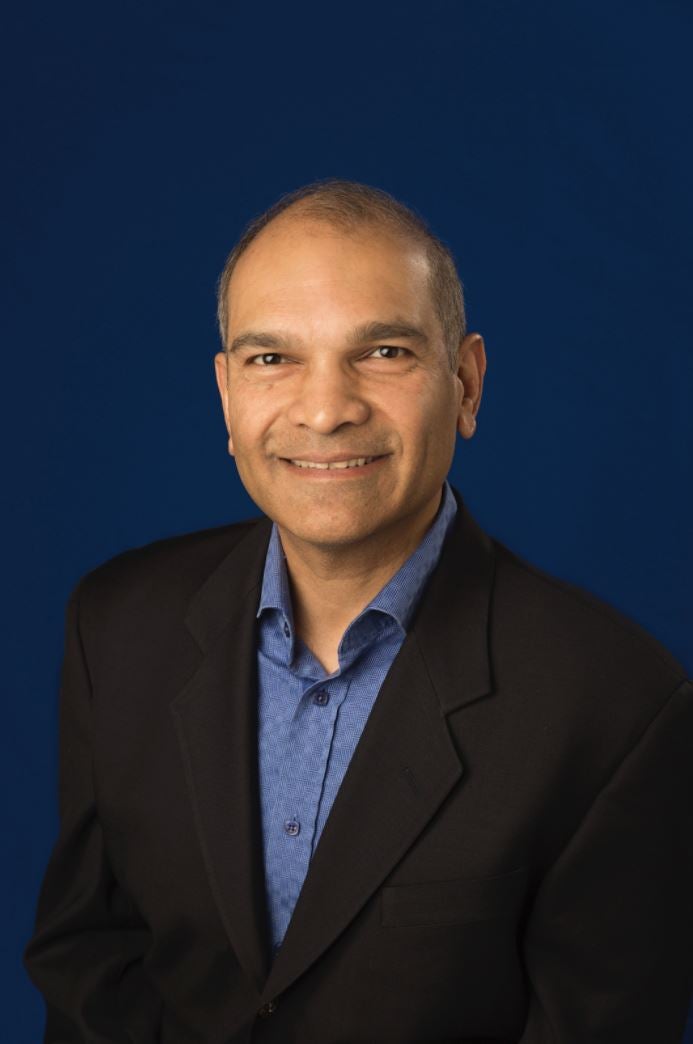 Vinod Lobo is the founder and CEO of Learning Upgrade, which publishes online courses and smartphone apps to teach underserved people English, reading, math, and digital literacy. He has brought together educators, musicians, artists,and programmers to produce innovative, engaging lessons designed for breakthrough growth. Through songs, video, games,and educational research, Learning Upgrade has helped millions of students worldwide find a new path to learning success. Under Vinod's leadership, Learning Upgrade is the co-Grand Prize winner for the Barbara Bush Foundation Adult Literacy XPRIZE. Vinod leads the effort to transform the lives of 100 million students in 5 years through innovative global partnerships.
Jon Sotsky, Strategic Impact and Learning Director, Overdeck Family Foundation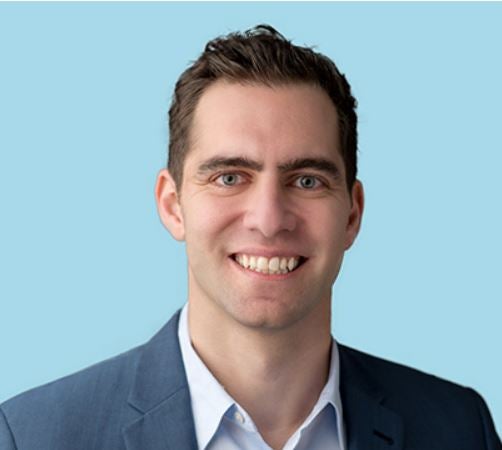 Jon has spent his career advancing social impact through data-informed and business-minded approaches. As Strategic Impact and Learning Director at Overdeck Family Foundation, Jon leads impact analysis, organizational learning, and the Data for Action grantmaking portfolio. He previously served as Director of Strategy and Assessment at the Knight Foundation where he guided strategy development and measurement across its funding areas of journalism, civic innovation, and the arts. Prior to that, Jon was a consultant at Mission Measurement where he advised corporate and private funders as well as education nonprofits on defining and measuring their impact. He serves on the board of DataKind, a pro bono data science consultancy. Jon graduated magna cum laude from Cornell University with a B.S. degree in Applied Economics & Management. He enjoys traveling, improv comedy, the NY Giants (sometimes), and quality time his wife and three children.
Katrina Stevens, CEO, The Tech Interactive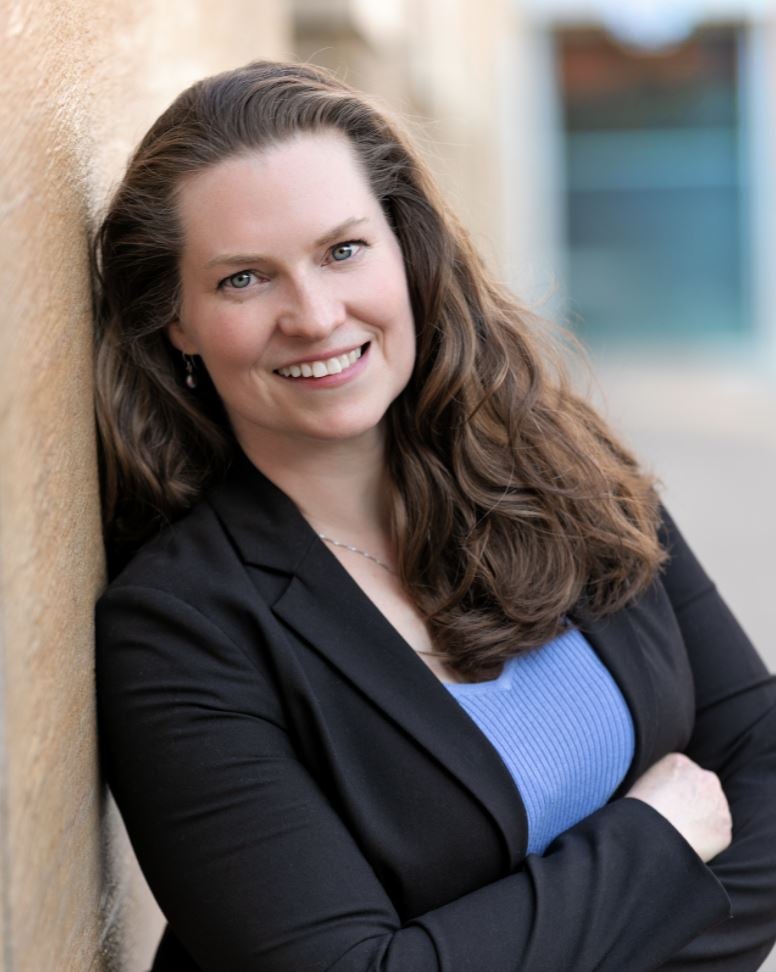 Katrina Stevens is the President and CEO of The Tech, a science and technology center and world leader in the creation of immersive and inclusive STEAM education resources to develop the next generation of problem-solvers locally, nationally, and globally. As an educator, administrator, edtech startup founder and policymaker, Stevens has focused on ways to create inspirational and impactful learning experiences for young people around the world. Before joining The Tech, Stevens was the director of learning science at the Chan Zuckerberg Initiative, where she sought opportunities to improve learning, especially for young people who face the most serious obstacles to success. Among the projects that Stevens led were grants to PBS Kids to develop infrastructure to better measure the impact of its educational programming, EF+Math, which uses an inclusive R&D approach prioritizing the voices and lived experiences of those the program aims to serve, and the e2i Coach, which helps schools understand what practices and tools work for whom in what context. From 2015 to 2017, Stevens was deputy director and senior adviser in the U.S. Department of Education's Office of Educational Technology, where she led the Future Ready Schools movement to help district leaders implement best practices in digital learning.
Elle Yuan Wang, Ph.D, ASU EdPlus Action Lab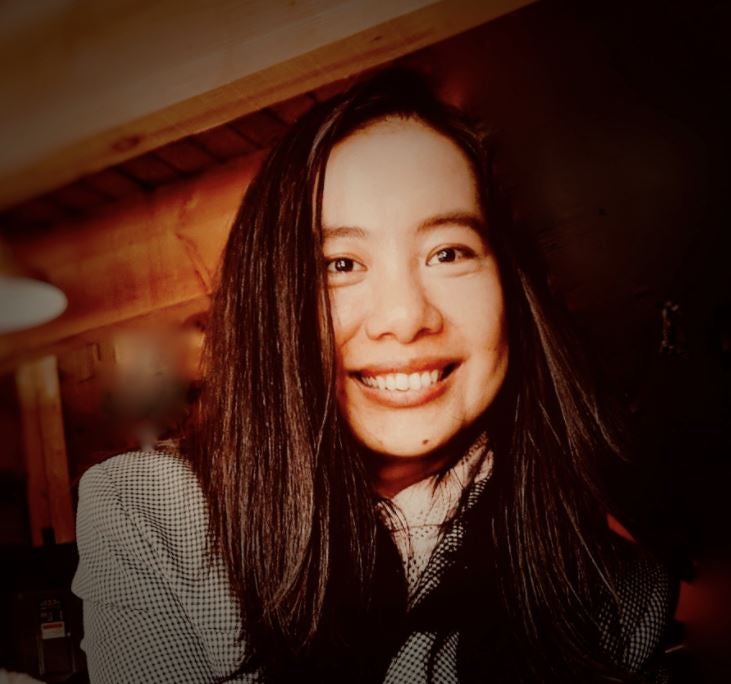 Elle Yuan Wang is a lead research scientist at ASU EdPlus Action Lab and advisor to the Chief Innovation Officer. Her current projects center on assessing social and emotional learning skill sets and predicting learner longitudinal career development in large-scale online learning environments. She obtained a Ph.D in Cognitive Sciences from Columbia University and has led various projects funded by the National Science Foundation (NSF), America's Seed Fund by NSF, and the Bill & Melinda Gates Foundation. She has held numerous leadership positions in professional communities such as most recently the Industry and Innovation Chair for the International Conference on Artificial Intelligence in Education (AIED) and the International Learning Analytics and Knowledge Conference (LAK). As the chief editor, her upcoming book "Social and Emotional Learning  - An Inclusive Learning Analytics Perspective " will be published with Springer Nature. Previously, she has held fellowships and positions with Mayor Bloomberg's Office in New York, the Office of the President at Columbia University, Columbia Technology Ventures, and MTV Networks.
Learn more about the prize and register here.