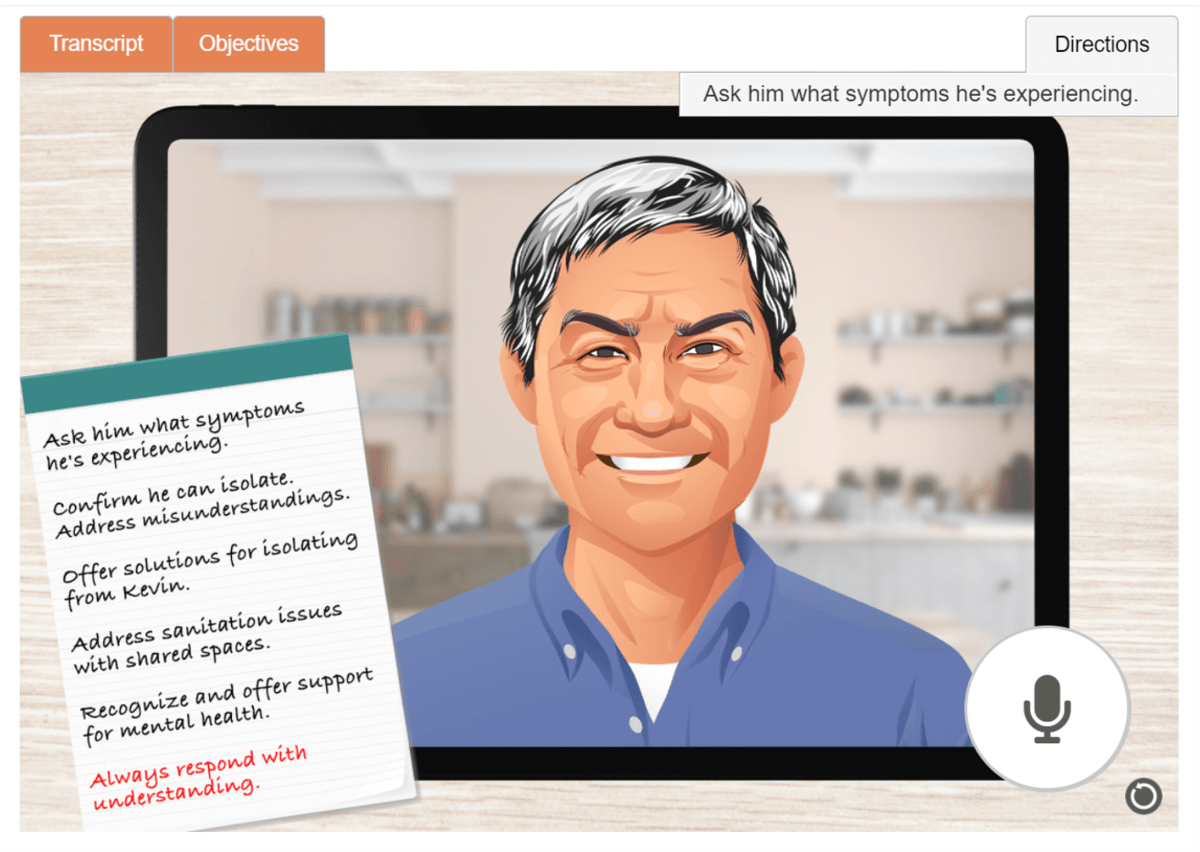 Tell us about your team…
Alelo uses artificial intelligence technology to help people rapidly learn new skills. During the COVID-19 pandemic we have focused on the reskilling and upskilling problem, to ensure that workers have the skills they need to succeed in the post-pandemic economy. For the XPRIZE challenge we augmented our team with experts and practitioners in community health, so that we can retrain workers for jobs in public health and healthcare.
Why are your team's efforts important now, and how do you see them scaling up in the future?
Our solution helps people improve their skills through practice with AI-driven avatars. We put particular emphasis on communication and soft skills, which are essential in a wide range of occupations. Our technology provides rapid training wherever and whenever trainees need it, and saves trainers time and effort.  We are now seeking to expand our public-health training program nationwide and internationally, and are applying our solution other occupations that require effective communication.
How has the XPRIZE Rapid Reskilling competition furthered your success? How has it changed you?
Rapid Reskilling has given us the opportunity to demonstrate that we can make an impact on workforce development. We were able to respond in agile fashion to emerging demands for skilled health workers. We have learned how to partner effectively with workforce development boards and other organizations involved in workforce development.
How is your solution tailored to reskill workers in the pandemic? What have been the unique challenges or benefits of launching your solution during the COVID-19 pandemic? 
During the pandemic we have seen sudden surges in demand for skilled workers in healthcare and public health. Although people were aware of workforce skill gaps prior to the pandemic, the pandemic brought the problem into focus. Once people got over the initial shock of having to move their work online, they became much more receptive to online solutions that train people in new ways. We refined our solution so that it prepares trainees for current demands for health workers, as well as for possible future demands.  
What are you looking forward to in the next phase of the competition as a Semifinalist? 
We look forward to placing people in good jobs, because it will make a difference in their lives.  We then look forward to scaling up our solution so that we can help more people.
Lastly, outside of your work, what aspect of the future of work excites you right now?
People in Government, business, and academia are all focusing on developing the workforce that this country needs. A community of innovators across all sectors is emerging to address this problem. This makes me optimistic about the future of work.
Learn more the rest of the XPRIZE Rapid Reskilling semifinalist teams in the race to the finish here.