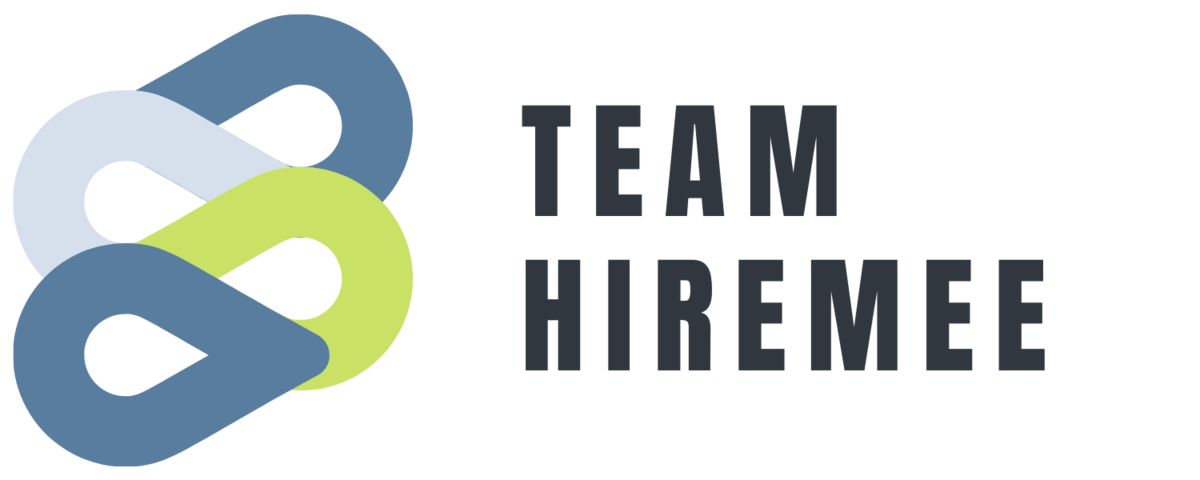 Tell us about your team…
HireMee is a global, dynamic, and diverse team of 12, with members, volunteers, and advisors. It is the only qualified team to have 6 large company's CEOs as part of it. The team has extensive experience in manufacturing, healthcare, industries, academia, skilling, and recruitment. A team of technologists, innovators, entrepreneurs, senior executives, and above all, mission-driven business leaders. The team has a passion for helping solve social problems, with an ability to build impactful ventures. Members of the team have lead organizations that have served 3 million learners in over 172 different countries. 
Why are your team's efforts important now, and how do you see them scaling up in the future?
Our mission is to reimagine learning and teaching to create an EdTech platform that will rapidly reskill learners in any circumstance. In addition, the perceived technology-based solution will acknowledge and address the disparities and limitations of displaced workers by being inclusive in every possible way. In short, we are trying to provide a very human solution to a human problem. We believe just an technology intervention wouldn't solve a global problem. Looking ahead we optimistically hope to change the skilling landscape exponentially across the US. We believe our worker-centric solution will help WDBs across the country become more efficient in getting displaced to matching job roles by rapidly reskilling them.
How has the XPRIZE Rapid Reskilling competition furthered your success? How has it changed you? 
The competition has helped us get more close with the various stakeholders helping train and place skilled displaced Americans in jobs that help accelerate economic growth. The XPRIZE competition has helped us get in touch both the clients and end users of the solution and perfect our approach. In this process we understood that this is a human problem and requires a human solution that is beyond a technology platform. We as a team have gained a new perspective to how important it is to design a holistic solution that is problem centric rather than just the end-user specific.
How is your solution tailored to reskill workers in the pandemic? What have been the unique challenges or benefits of launching your solution during the COVID-19 pandemic? 
HireMee is an AI-enabled rapid reskilling platform that will help assess, train and place displaced workers in growth industries. This platform will connect displaced employees and those wanting to up-skill/reskill with a customized learning lifecycle, potential jobs and, prospective employers in their future careers. The training content offered will be a combination of classroom, remote and hands-on and will be deeply rooted in the specific needs of the employers and workplace. In addition, the platform can also give immersive 3D avatar-based, and hands-on skills training through Virtual Reality/ Augmented Reality (VR/AR) for specialized occupational roles that have need.
• Assess current skills and abilities and identify the skill gaps for employment.
• Reskill using a customized worker-centric method using advanced technology-enabled delivery methods.
•  Apply candidate-specific learning methods and gamification to decrease the time needed to skill and evaluate the skills post-training.
• Connect job seekers with prospective employers, not just based on performance but work environment compatibility, aptitude and psychometrics.

We have a network of 24,000 experts located globally that are available to work with candidates. Including candidates that may have accessibility needs. 
What are you looking forward to in the next phase of the competition as a Semifinalist? 
We have partnered with over 20 employment partners and placing all of candidates would mean one thing, our solution is truly rapid. The job retention of these placed candidates would speak to the quality of our training program. We as a team were very careful in engineering our relationships with our partners so that this is long lasting, we have included them as stakeholders right from day one in designing our curriculum and making it very worker centric.

Scaling up to skill workers in multiple job roles itself excites us! The phase of the competition will help us scale and over come hurdles and preconceived notion that is prevalent in the skilling industry. We look forward to work with multiple states across the US and create a solution that caters to the diverse needs that are state specific. When working to training for 3 different job roles the stakeholders involved are 3 fold and need more attention to detail. Our team has grown to the point where we do it for the impact we create rather than to win a competition. I believe this motivation get us to much beyond than just wining the competition.
Lastly, outside of your work, what aspect of the future of work excites you right now?
Our team holds a unique place in this competition, Each and every member of our team is an volunteer within the scope of this competition. We have are united with just impact as our motivation. Everyday after our day job each of us start fresh contributing to this effort and making it a priority for the candidates we directly help. We have made efforts to connect individually to candidates rather than seeing them as participants and this seems to being paying off in terms of their engagement to our program. I am really glad to have been part of this, as it pushes our ability to overcomes problems and a much quicker phase each day.

Learn more the rest of the XPRIZE Rapid Reskilling semifinalist teams in the race to the finish here.