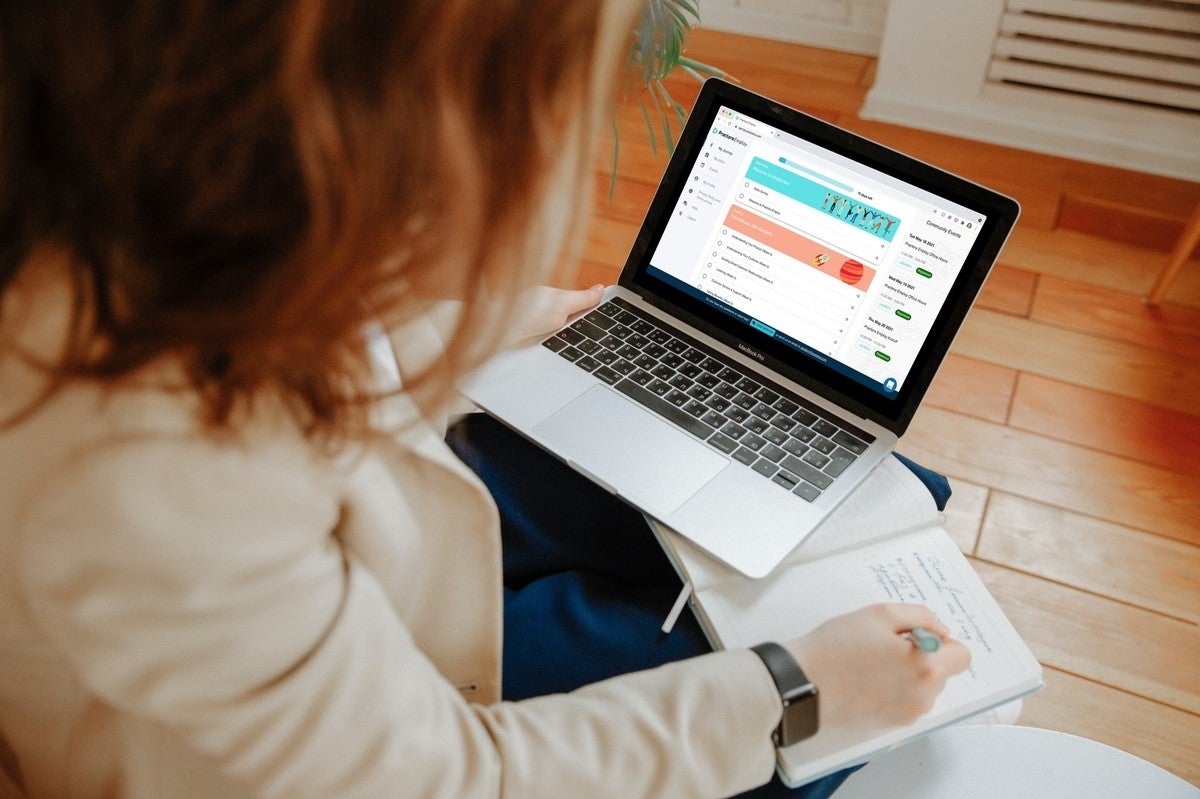 Tell us about your team…
Practera has a highly experienced global team of 50. Speaking 29 languages, the team comes from 18 countries. Our Practera Employ XPRIZE Rapid Reskilling solution team comprises of 11 individuals who bring diversity of thought and experience.

Why are your team's efforts important now, and how do you see them scaling up in the future?
 At Practera we believe that every person, regardless of their age, race, background or geographic location has the right to access quality, timely education that develops the skills they need to succeed.

Our mission has never been more important than it is today, as skills gaps continue to widen at an increasing pace, leaving under resourced communities across both the United States and around the globe behind.

At Practera we are committed to leveraging our technology, programs, and experience to actively support jobseekers in need by driving skill development, employment equity and greater collaboration between all players within the labor market – both nationally and internationally.
How has the XPRIZE Rapid Reskilling competition furthered your success? How has it changed you?
As a team we were inspired by XPRIZE Rapid Reskilling's vision of a future in which all workers have access to gainful and meaningful employment. A vision that closely aligns to our mission, values and work to date.

Over the last 10 years, we have partnered with universities, community colleges, government agencies and more to build and deploy award winning employability and professional skill development programs that scale to tens of thousands of learners.

Participating in XPRIZE Rapid Reskilling has allowed Practera to further develop programs which specifically target learners and jobseekers from under resourced communities who have not historically had access to valuable training and development resources.
How is your solution tailored to reskill workers in the pandemic? What have been the unique challenges or benefits of launching your solution during the COVID-19 pandemic? 
The number one goal of the Practera Employ solution is to support ALL jobseekers in obtaining and retaining gainful employment through the development and practice of essential job role skills.

Our solution was developed and designed not only within the context of the COVID-19 pandemic, but also the broader context of the Future of Work.

We have looked to leverage not only our experience by also our technology to ensure our solution meets the needs of ALL jobseekers regardless of traditional barriers such as past experience, geographical location or personal circumstance.  

The COVID-19 pandemic has challenged all of us, but it has also presented opportunity for Practera to lean into supporting the acceleration of EdTech adoption, especially when it comes to driving equity by removing barriers and access to education and training.
What are you looking forward to in the next phase of the competition as a Semifinalist? 
As a semifinalist we are looking forward to continuing to both develop our solution and expand the reach of it in partnership with XPRIZE Rapid Reskilling.

In particular, we are looking forward to driving the recruitment of large numbers of jobseekers across the country and proving the scale of our solution beyond what we have been able to achieve in the current round of the competition.

At Practera adoption, completion and learner satisfaction metrics are key, so having a sufficient pool of jobseekers is essential to us measuring the success and impact of our solution.
Lastly, outside of your work, what aspect of the future of work excites you right now?
Opportunity.

As a diverse team hailing from 18 countries, collectively, we are excited by the enormous opportunity we see as the Future of Work continues to evolve and transform the lives of billions across the globe.

We are inspired everyday to ensure our efforts, whether at work or outside of work support the development and acceleration of equity across education and training to ensure that the Future of Work is a rewarding future for ALL!
Learn more the rest of the XPRIZE Rapid Reskilling semifinalist teams in the race to the finish here.