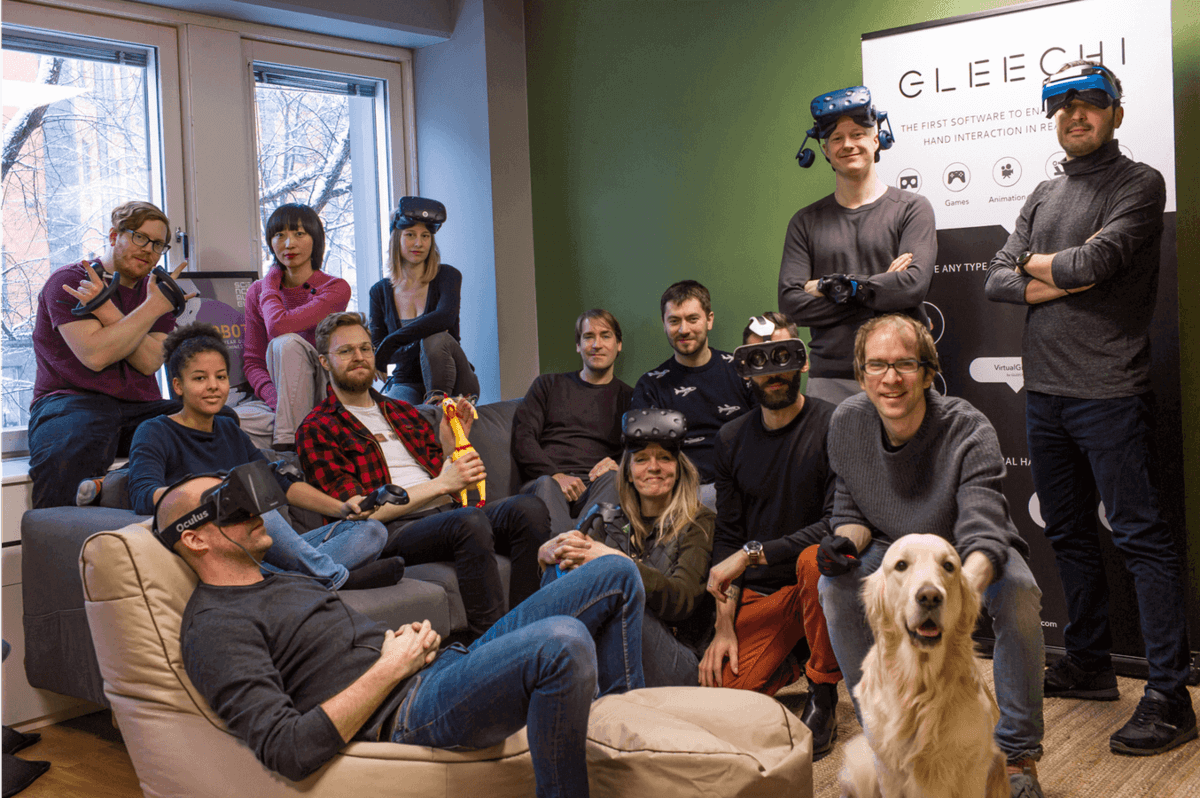 Tell us about your team…
TEAM VITAL is a group of forward-thinking, mission-driven technologists, engineers, educators, innovators and entrepreneurs. We are passionate about building a future where millions of workers can rapidly reskill to lead productive and rewarding lives. Our international team is diverse and representative of the people we strive to serve, with experience of overcoming adversities in life and in work.
VITAL brings together two award winning platforms - the Gleechi VR training platform and Colaberry Reactored.ai platform, led by Banyan Tree Global, a global innovation hub platform and investor. Together, we will empower people with vital new skills and help them secure meaningful employment.
Why are your team's efforts important now, and how do you see them scaling up in the future?
During these COVID pandemic times, Team VITAL's efforts focus on two concerns - Staffing issues within healthcare, employment crisis affecting most vulnerable demographic groups.

There is no denying that our frontline healthcare workers are increasingly facing burnout. Additionally due to increased hospitalizations, there is an increased need for talent in the healthcare space. Unlike other industries impacted like restaurants, travel, hospitality or retail, the healthcare industry is highly regulated with new hires required to possess certifications and approvals. In these unprecedented times, we believe in identifying such needs and devising methods to manage talent in these industries.

Our endeavor as part of the competition is to leverage the skills acquired by the unemployed and help them obtain necessary skills and certifications which will help them shift to sunrise industries and other areas where there is a competitive talent need. In this process we hope to provide a means for the needy to upskill and secure jobs for the future and thus build happy families.

How has the XPRIZE Rapid Reskilling competition furthered your success? How has it changed you? 
As part of the competition Team VITAL's mission has been to leverage the skills acquired by the unemployed and help them obtain necessary skills and certifications which will help them shift to sunrise industries and other areas where there is a need for competitive talent. We have been able to develop collaborative relationships with various stakeholders - Industry groups and State and local bodies working with the unemployed.

Through this journey, we have learnt to empathize with our learners, to really understand the challenges they face and collaborate in a multi-national team. In addition, we learnt many new things about the healthcare industry, VR applications and leveraging them in Edu-Tech space. We hope to utilize the experience gained in developing many more programs for learners looking to gain new skills or enter a different industry segment.

How is your solution tailored to reskill workers in the pandemic? What have been the unique challenges or benefits of launching your solution during the COVID-19 pandemic? 
Team VITAL seeks to radically transform existing workforce training models through skills-based, immersive, data driven learning, and critical wrap-around services.

We have partnered with a curriculum provider and training expert in the field of medical equipment preparation training. Utilizing the Refactored.ai platform to deliver training has allowed us the ability to conduct tests, prepare for interviews, host class videos, etc. Simultaneously, our VR development team has created a 3D immersive course which seeks to simulate a real-life clinical experience and related tasks involved which are deployed through Oculus headset devices. Our solution seeks to alleviate the need of trained and certified sterilization technicians in the healthcare field.

We have also learnt and grown from the unique challenges we faced - Withdrawal of unemployment benefits for the learners leading to reduction in engagement, students coming from different demographics and familiarity with VR technology and virtual learning process and finally providing wrap-around services for employment. As one of our close collaborators said - we are learning to build the airplane as we fly it.


What are you looking forward to in the next phase of the competition as a Semifinalist? 
XPRIZE has allowed us to test out a learning methodology which we believe can be applied to enable learners seeking new skills in many different industries. One measure of efficacy of our learning methodology and the CRCST course selected for the pilot program is to obtain feedback from industry. In the next phase, we seek to bring the unique experiences of our students and connect them to organizations within the healthcare industry. We also hope to work closely with the employers and provide support in successfully onboarding the learners by providing feedback from their hiring managers, knowledge resources and community support.
We seek to create better learning experiences for our students and in that process also meet the requirements of industry so that the learners have gainful employment at the end of the program.

Lastly, outside of your work, what aspect of the future of work excites you right now?
The XPRIZE competition has helped us build and test a prototype learning process. In the future, we are excited to partner with more subject-matter experts in various fields and provide more training courses leading to growth avenues for our clientele. In doing so, our greatest experiential advantage has been the fact that our student trainees have come from diverse ethnic/racial backgrounds with barriers to gain equal opportunities both educationally and in the workplace. We believe that our systems that have been developed to focus on not only technical skills, but also human skills and job-readiness, give us a unique opportunity to scale our solution to fill the opportunity gaps in the workplace of tomorrow and provide socio-economic upward mobility.
We look forward to engaging learners, providing them with the ability to learn new skills and helping them obtain gainful employment.


Learn more the rest of the XPRIZE Rapid Reskilling semifinalist teams in the race to the finish here.