2021 was a watershed year for the Circular Carbon space, with the community experiencing explosive growth. Just a few years ago, the space had few investors, and many early-stage startups only without much support. According to the just-released Circular Carbon Network Annual Report, capital invested, number of companies, and company valuations are all up. 
But what is the Circular Carbon Network? The Circular Carbon Network (CCN) is an XPRIZE initiative founded on the idea of building and nurturing the most important sector of the 21st century — managing our waste CO2, converting a portion of that waste into a valuable, sustainable resource for society. We noticed a severe lack of data about startups, investors, and market trends in the field, and decided to try to help fill that gap. The Circular Carbon Network provides insight into the economic history and psychology of the rapidly growing carbontech field by studying four different groups: Innovators, Investors, Corporates, and Catalysts. 
The CCN just released its third annual report, and the takeaways are encouraging for the maturing field. Our data is rooted in the CCN Indices, where we have been aggregating data for over 3 years on the Innovators, Capital providers, corporates and catalysts working in and around Circular Carbon. The focus of this report is to put the data gathered through our network into an accessible and digestible analysis that can be used by many different stakeholders. We identify specific opportunities and challenges for the continued growth of the space. The data also can be viewed as a market analysis tool for thesis development or concept innovations. 
Let's take a look at some of the key conclusions below. 
Revenue traction and exploding interest in this space are leading to increasing valuations.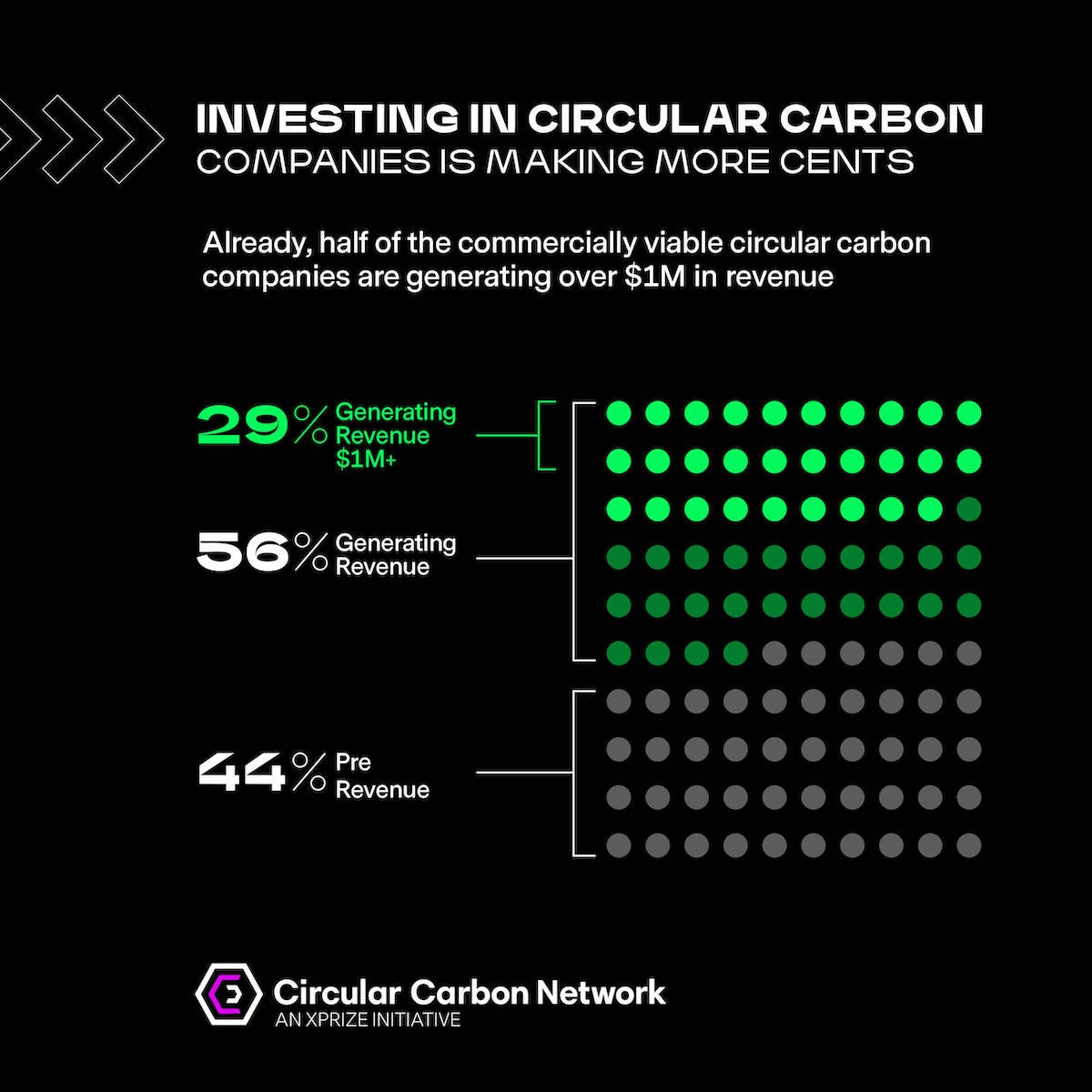 Most circular carbon companies were founded in the last 5 years, and already half of the commercially-viable companies are generating $1M+ in revenue. This increase in revenue, unsurprisingly, is leading to increasing valuations, as the industry's average investment increased 4x in 2021.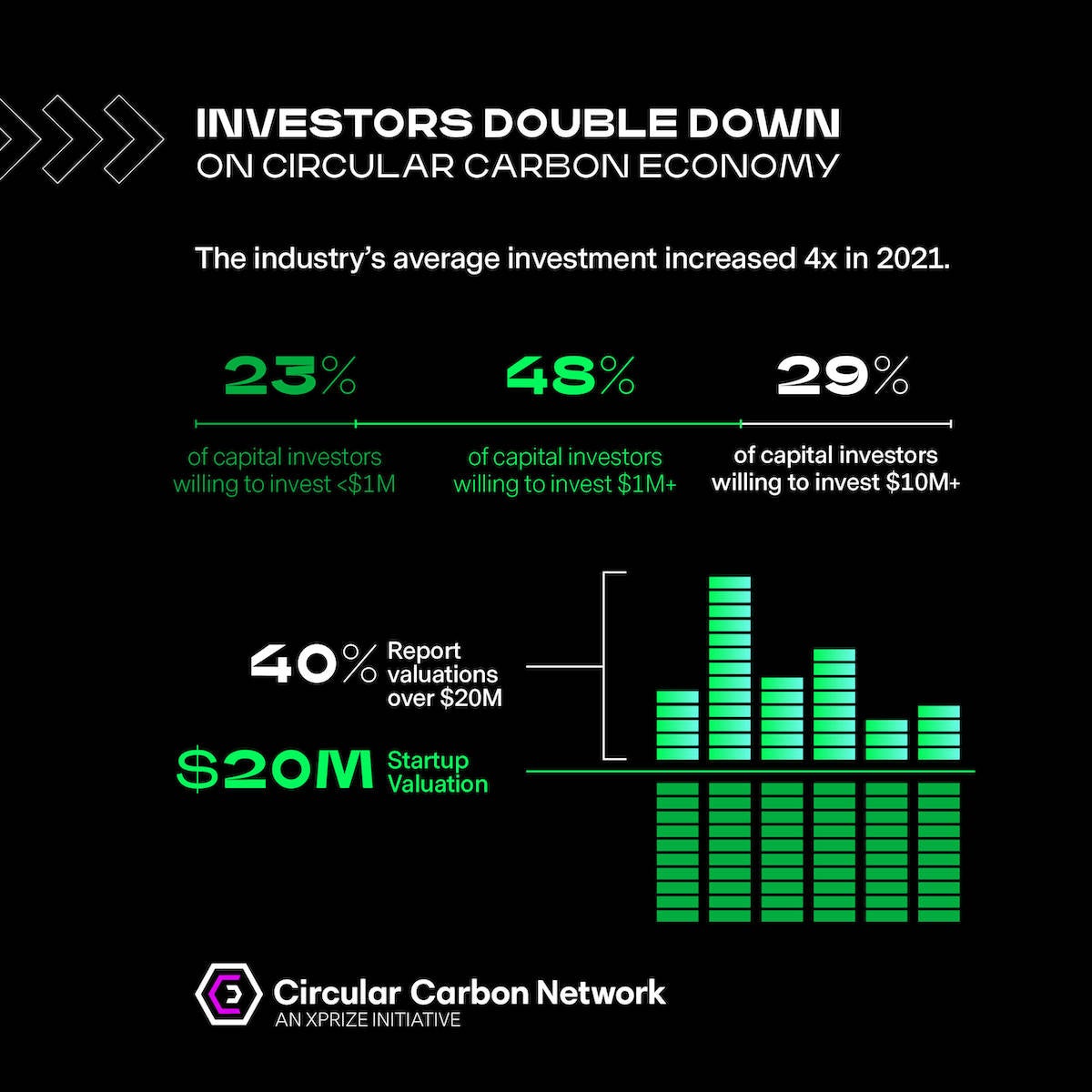 At every stage, more investors are committing to carbontech and carbon removal technologies.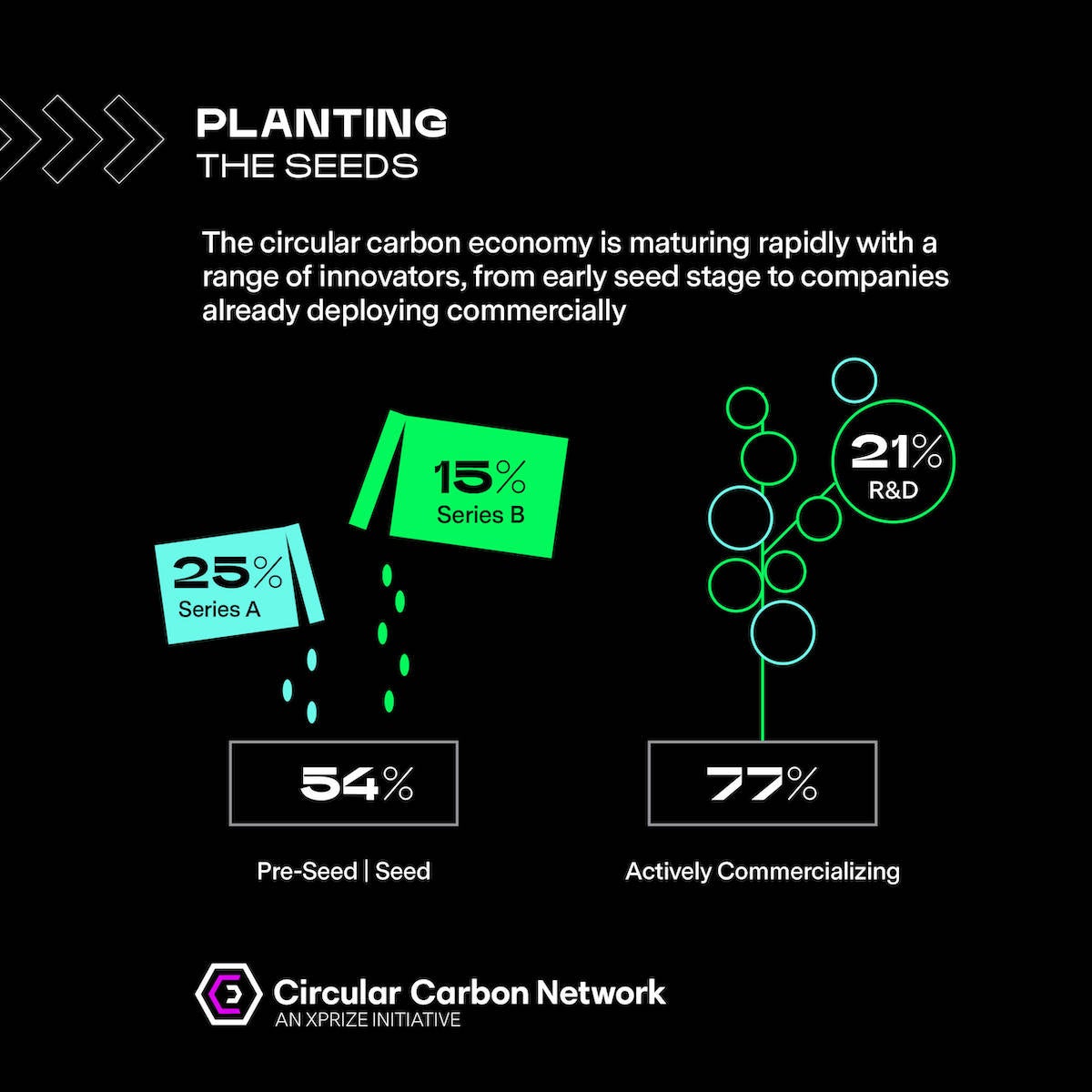 Investors are shifting priorities, as the CCN Report found an increase of investors indicating that impact and returns are equal factors in their investment decision making. 65% of investors are prioritizing impact, which means investors are more comfortable with longer technology and market development times, with the Circular Carbon Network Report tracking a 150% increase in patient capital (7+ year horizon) from 2020. 
Corporate interest and activity is gaining momentum.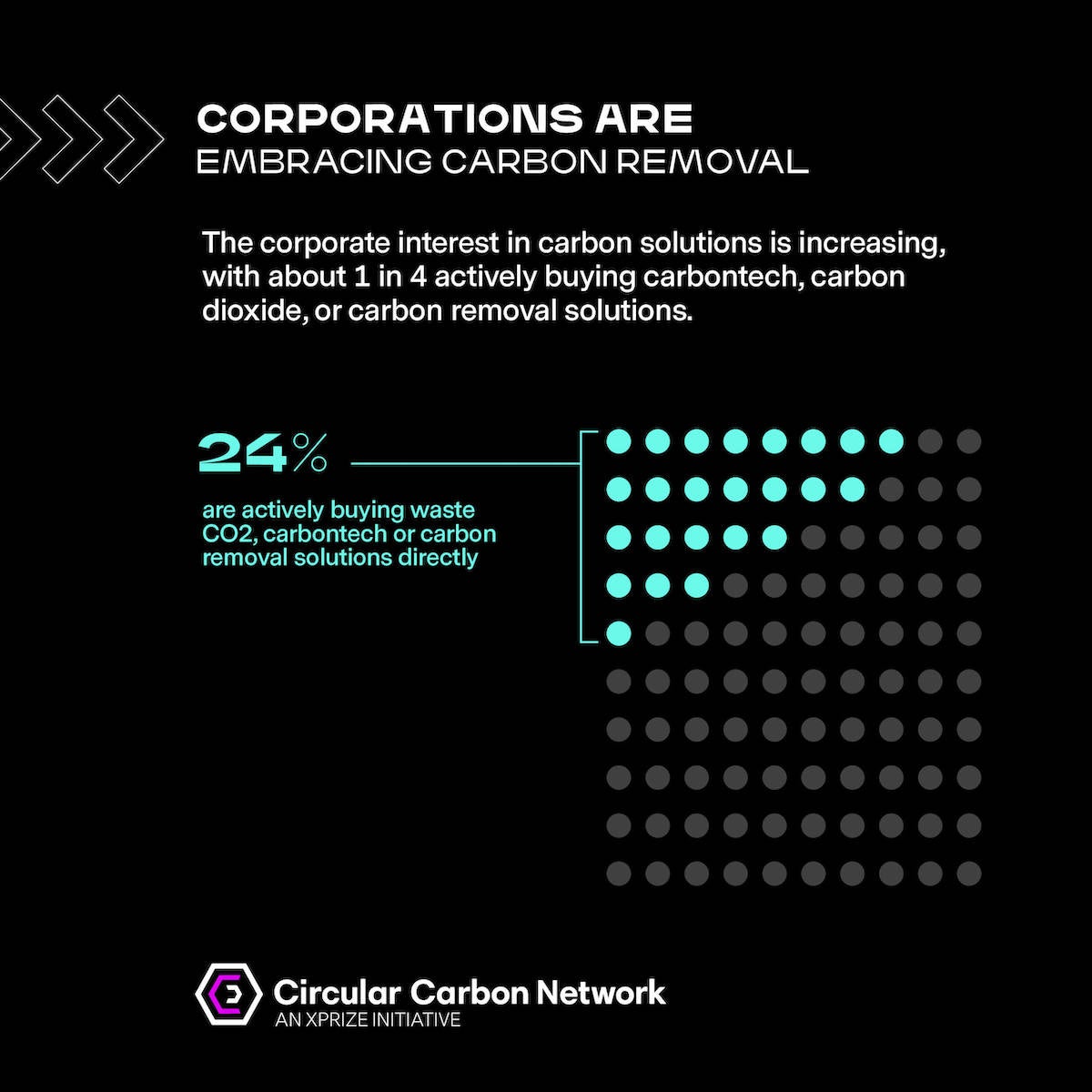 Corporates are becoming much more active customers of circular carbon materials and products, which generates revenue for startups, and some are also becoming active as investors. This change is helping to diversify the types of capital flowing into the space. Corporates are shifting from research and development to purchasing and investments of smaller circular carbontech companies' products, with data finding a 44% year-over-year increase in corporates' cleantech-focused investment arm. Of the corporates in our Index (representing 17% of global emissions), 95% have reduction commitments; we saw an increase of 183% in CDR commitments year over year. 
Learn more about how the circular carbon economy is on the rise by checking out the full interactive report on circularcarbon.org. Here, you can also find ways to add your data as a circular carbon company, discover opportunities for investors, and sign up to join our global community to discover more about this growing innovative industry on the frontlines of sustainability.